Never Too Late to Learn: Computer Topics for Older Adults
Jul 07 2015 10:30am - 6/24/15 11:45 am
This event recurs on s.
The next time will be:
At Quincy Senior Residences [625 Quincy Street - between Lewis and Stuyvesant Avenues, Brooklyn, NY 11216]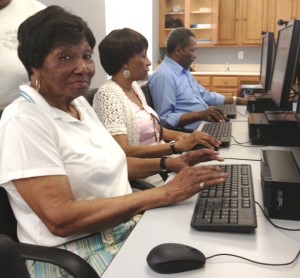 Come out and learn the basics of using a computer in a series of classes designed for people 55 and older. Topics include learning parts of a computer, using a mouse and keyboard, internet and email basics, and online health information!
This program is provided by Brooklyn Public Library's Services for Older Adults department. To register for classes, email Michele Grimes at mgrimes@bsdcorp.org or via phone at 718-453-0685 xt. 310.