Explore Tech Series for Older Adults – iPad Workshop
Jun 10 2016 10:30am - 5/25/16 12:00 pm
This event recurs on s.
The next time will be:
At Quincy Senior Residences, 625 Quincy Street Brooklyn, NY 11221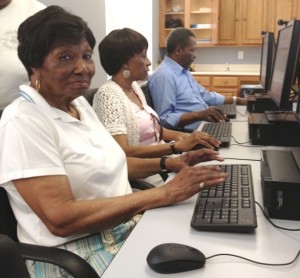 Come join us at the Quincy Senior Residences' Phyllis D. Smalls Hurd Technology Center for our IPAD Workshop. Come to learn the basics of the iPad, as well as address any questions you may have regarding the device. We encourage anyone interested to bring their own iPad to the workshop. See you there!
Seating is limited! Please register by contacting Michele Grimes at (718) 453-0685 ext. 310 or mgrimes@bsdcorp.org.
Classes are made possible, in part, by the NYC Council and the NYC Department for the Aging.