Faith, Finance & Community – leadership development for faith leaders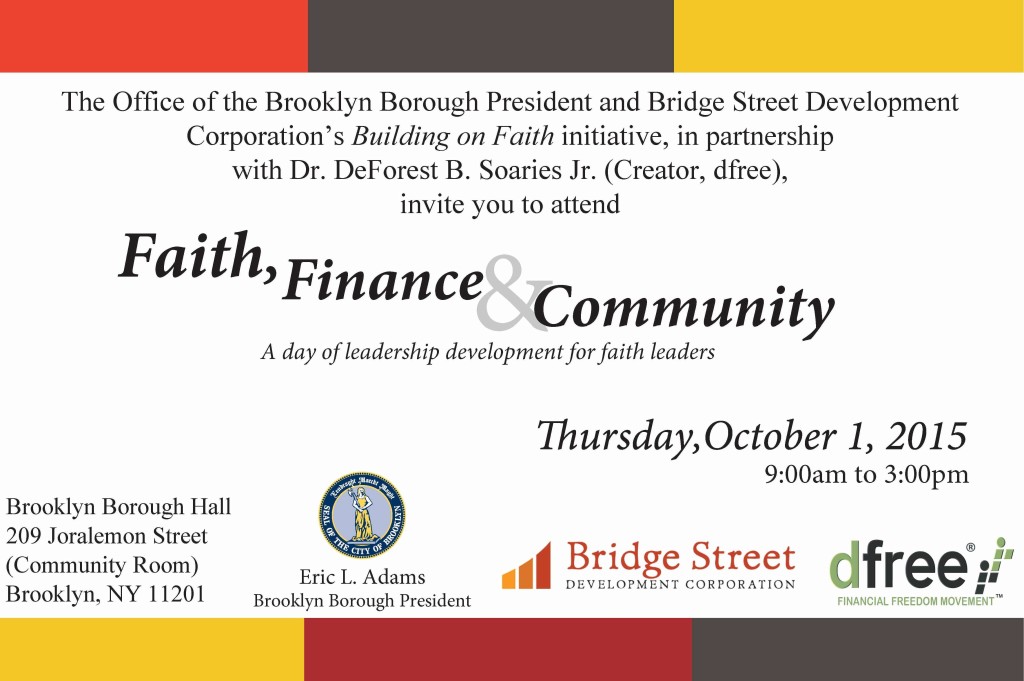 As Brooklyn evolves, churches continue to be
the cornerstone of change and community building.
Join us in a conversation about financial empowerment and
community preservation strategies for both your church and your congregation,
as well as ways to increase your capacity to serve.
Breakfast & lunch will be provided
PLEASE RSVP BY COMPLETING THE FORM BELOW.
To learn more about Bridge Street Development Corporation's Building on Faith initiative, click HERE to download a brochure.
As part of our partnership with Dr. DeForest B. Soaries, Jr., we are offering a free training session in the dfree Financial Freedom Movement from 1:00 pm – 2:30 pm.
dfree® promotes financial freedom through value-based principles & practical approaches to financial management & increasing income.
Click HERE to learn more about dfree, then sign up for the training on the form below.