Feast BedStuy is an initiative by Bridge Street Development Corporation that highlights
the diverse food and drink offerings of Bedford-Stuyvesant.
The Feast BedStuy food and beverage tours will help to highlight Bedford-Stuyvesant
as a culinary destination and show that the neighborhood is alive with fine dining and casual restaurants.
Join the next Feast BedStuy food and beverage tour,
this time highlighting Malcolm X Boulevard,
on April 5, 2016, starting at 6:00 pm!
Feast BedStuy: Malcolm X Boulevard
Join us for our spring edition of Feast BedStuy. From 6pm to 10pm, the venues will offer food and beverage specials, with entertainment including live music and DJing from local personalities.
Participating Venues Include:
Daddy Greens Pizza
352 Malcolm X Boulevard
$5 plain slice and salad combo
Doc D's
214 Bainbridge Street

Casablanca Cocktail Lounge
300 Malcolm X Boulevard
$6 Pilsner on tap with a shot of whiskey or tequila
$10 pizza pie (serves 2-3 people)
Natural Blend
243 Malcolm X Boulevard
$6 curry chicken and $7 ribs
L'Antagoniste
238 Malcolm X Boulevard
$35 prix fixe dinner (appetizer, entree, desert, and wine)
Zabka Cafe
616 Halsey Street
$7 Slavic Salmon Sandwich and Coffee combo
Online Registration is closed, please join us on Malcolm X Boulevard!
Join the conversation online!
Use #FeastBedStuy to share your favorite neighborhood spots or what you think makes the neighborhood unique.
See What People Have Been Saying About the Neighborhood…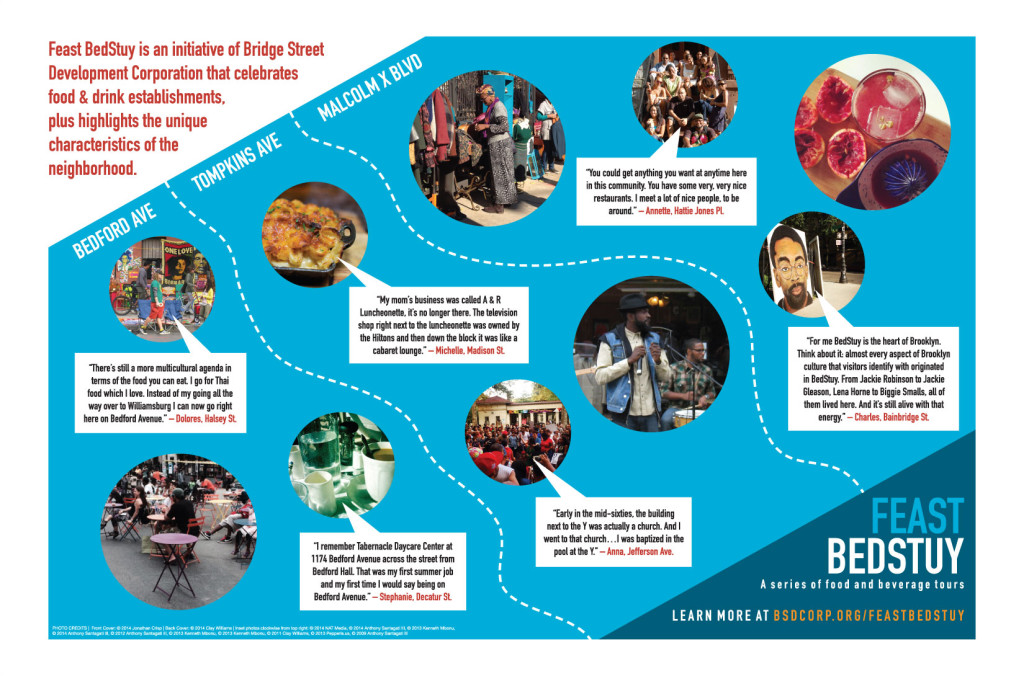 How it all began…
Feast BedStuy kicked-off its first tour on October 11, 2014 during the 10th annual BedStuy Alive! festival that celebrates our community. From October 11 through October 18, participating restaurants offered a specialty beverage and/or menu item called "Alive!" and posted the red Feast BedStuy sticker on their door or window.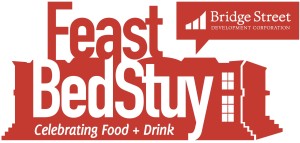 PAST PARTICIPATING RESTAURANTS HAVE INCLUDED: